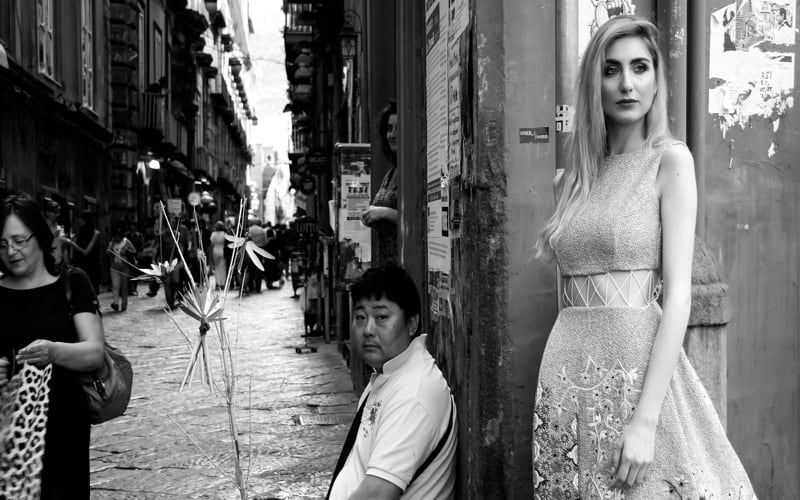 Napoli fashion on the road nasce nel 2016.
Napoli fashion on the road è un progetto nato nel febbraio del 2016, in cui la moda è solo un ingrediente di un originale e variegato mix composto da gastronomia, arte, storia, cultura ed infinite altre sfumature e che solo la città di Napoli possiede. In Napoli fashion on the road la moda è uno strumento marketing territoriale, che coinvolge stilisti da ogni parte del mondo, con i cui outfits vengono realizzati sessioni fotografiche in strada.
Napoli e la Campania, le location prescelte.
Tali sessioni fotografiche si svolgono in location conosciute ma anche meno conosciute di Napoli e della regione Campania. Le interviste giornalistiche agli stilisti, vengono pubblicate nei social oltre che web di www.ragazze.it, e del giornale web indipendente www.tgcomnews24.com.
Napoli capitale della moda.
Scopo dell'ambizioso progetto Napoli fashion on the road è proporre la bellissima città di Napoli come grande palcoscenico mondiale della moda e della cultura. Lo stile visual proposto dall'iniziativa Napoli fashion on the road, è una vera e propria mescolanza tra fotografia fashion, fotografia documentaristica e street photography. Un approccio tanto ibrido quanto innovativo, che ha l'obiettivo di cogliere la straordinaria bellezza multiforme del capoluogo partenopeo.
Clicca quì per vedere i lavori finora realizzati o in via di realizzazione.